In my web page, which you can sign on, there are frames. Not a problem. However, I added a page forwarding once a user has logged on, and in doing so, messed up the frames. Once a user logged on, it ended up looking like this: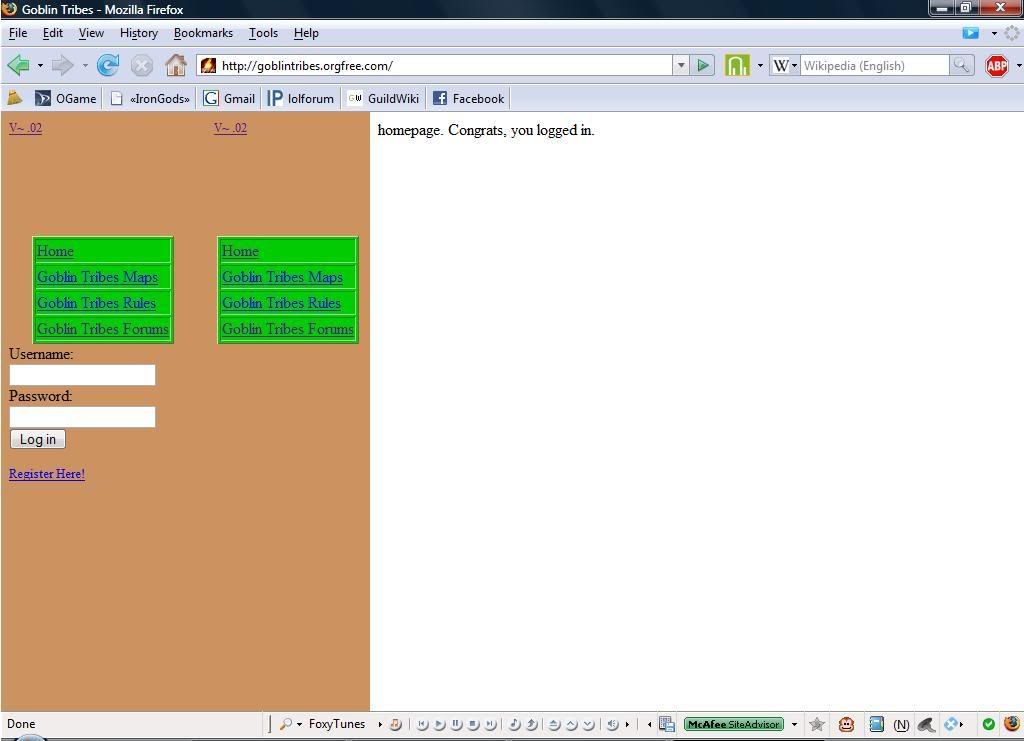 Not so hot for a user. However, a user on the Devshed forums (kane007) was able to give me this snippet of code: (which for some reason won't show up....)
Which I put in the correct page, and now it works! Success, logging in now gives you nice new frames. Basically, what the code above you says is: If the frames on the page would be greater than 100%, then
fix it.